Is Shoulder Pain Hindering Your Active Lifestyle And Causing Frustration?
At Sustain Physical Therapy and Performance in Massachusetts, we offer shoulder pain physical therapy as the perfect solution for those frustrated with constant pain holding them back from an active lifestyle. Don't let your shoulder pain force you to give up the activities you love.
Let our team help you overcome your problems and get back to doing what you enjoy.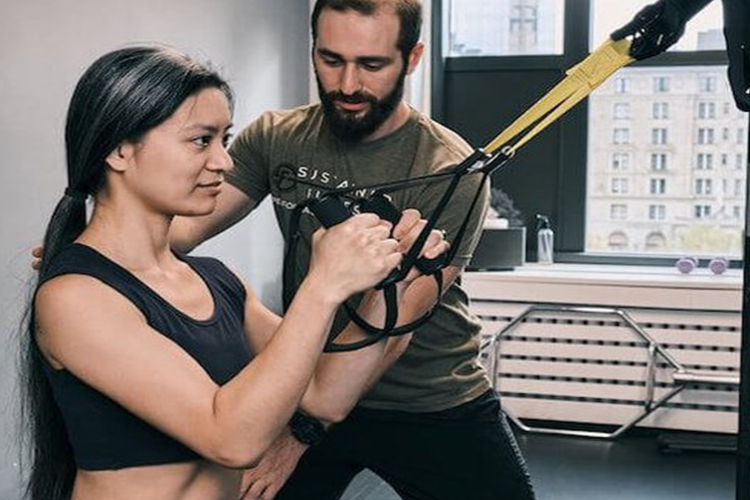 If you can relate to any of these struggles, rest assured that you have come to the right place. We are delighted to have you here, and we are prepared to assist you with our shoulder pain physical therapy treatments in Massachusetts. We recognize how frustrating it can be to deal with shoulder pain, and we're here to help.
Since the onset of your pain, you may not have been able to feel like yourself. You've had to pause certain parts of your life that you cherish, such as exercising, sports practice, or keeping up with your kids or grandkids. Shoulder pain should not prevent you from doing what you enjoy.
As the pain persists, you may begin to feel increasingly discouraged. You may ask yourself, "Will this be a constant in my life? Will I have to learn to live with this forever?"
The answer is no. Despite what you may have heard in the past or what you may believe, there are solutions to your shoulder pain that will enable you to resume living life on your own terms.
One of those solutions is physical therapy for shoulder pain, available right here at Sustain Physical Therapy and Performance in Massachusetts.
When Dealing With Shoulder Pain…
It's crucial to find a provider who is experienced with your specific pain problem and understands how to identify the underlying cause to find a solution. Otherwise, you run the risk of wasting your time and money, and potentially worsening the problem – which is certainly not what you want!
You're exhausted from having to limit yourself. You don't want to sit on the sidelines while the rest of the world carries on without you. The pain has made you feel disconnected from your life.
This is not the way you want to live!
Although you may believe that there is no practical solution available to you, we're here to demonstrate otherwise.
Before discovering Sustain Physical Therapy and Performance as a solution for your shoulder pain, we're confident that you've tried multiple methods to reduce the pain that hasn't been effective.
You May Have Attempted The Following Approaches:
If you've exhausted all of these alternatives and haven't found relief, you may be thinking that you're beyond help. However, that is not the case.
What this indicates is that you may benefit from physical therapy treatment at Sustain Physical Therapy and Performance.
Our physical therapy in Tulsa can help you identify the root cause of your shoulder pain, rotator cuff, or neck issue and determine the most effective treatment to provide you with the relief you've been searching for.
That's correct. No more letdowns, no more empty pledges, and no more failed efforts to find relief.
With us, you'll be able to resume your active lifestyle without any constraints or limitations.
Wondering Why Sustain Physical Therapy and Performance Is The Best Solution For Your Shoulder Pain?
Here's why:
We take a personalized approach to your physical therapy treatment, unlike other treatments that provide generic exercises and send you on your way. Our team works closely with you to develop a customized treatment plan that fits your unique needs and shoulder pain issues.
We are passionate about helping you find relief from your shoulder pain. Our team of experts analyzes your condition and history to develop a tailored treatment plan specifically for you. This personalized approach ensures that you get the results you need and deserve.
At Sustain Physical Therapy and Performance, we understand that shoulder pain can be unique to each individual. That's why we create specialized treatment plans for each patient.
Our goal is to help you get back to your active lifestyle, whether that means exercising at your desired intensity or keeping up with your kids and grandchildren.
We're here to guide you back to living the life you love. Our team will work with you to find relief from your shoulder pain and help you achieve your goals.
So why wait? Contact us today to learn more about our shoulder pain physical therapy services in Massachusetts. Don't let shoulder pain hold you back any longer.