Physical Therapy Services
Get out of pain and return to doing what you love
Does pain stop you from being fully present? Let's work toward a pain-free, better you.
A clear path back to doing what you love
Our Boston physical therapists are the best. They can get you back to your life with the confidence your injury is behind you.
Let's make it happen, the right way.
Our Doctors of Physical Therapy Help Active People Stay Active
Helping patients dealing with injuries get back to 100%
Fitness and Performance Coaching
Helping Clients who view the outdoors as their playing field (hikers, skiers, rock climbers)
Helping Crossfitters, Powerlifters, and Olympic Lifters rehab their injuries
Helping Active People Get Back To Their Sport or Activity After Surgery
Treating Tendon, Ligament, Muscular, or Skeletal injuries from a full body, holistic approach
Book a FREE Discovery Call
Getting your results starts here. We'll debrief on a 15-minute phone call where we'll listen to your story and connect the dots for where you are and where you want to be.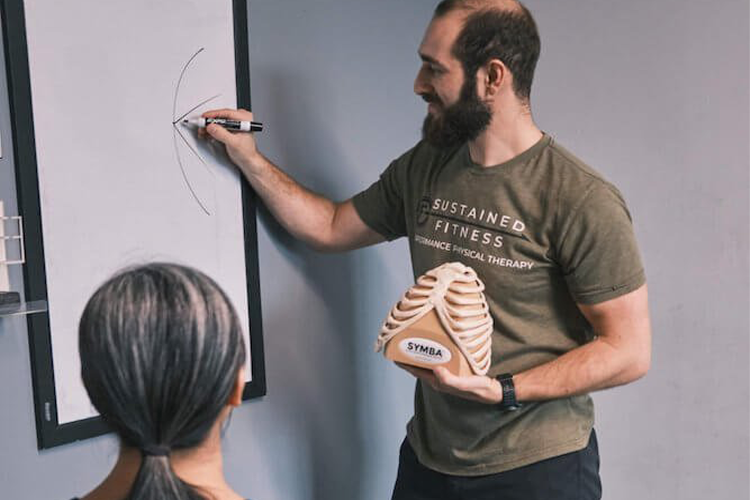 Over a 60-minute session, we'll assess what's standing between you and your goals, explain it in plain English, and perform exercises that target the root of the problem.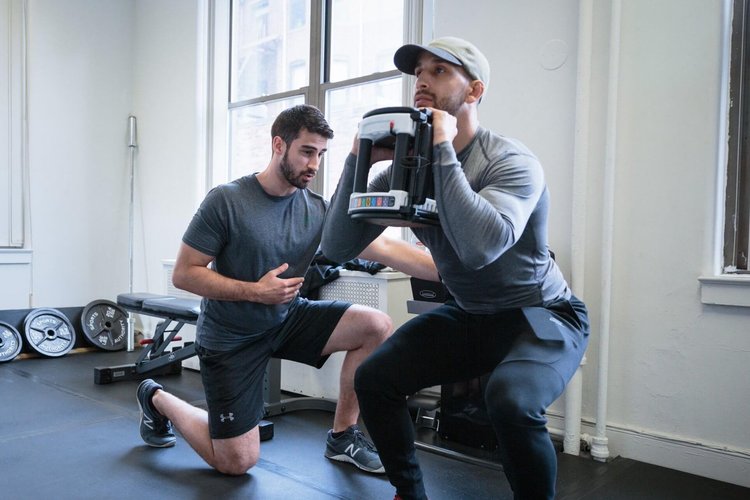 As you progress from session to session, you'll see a life where pain and injuries don't hold you back. We'll design the rest of the sessions to make sure the injury is gone for good.
We often work with people who have seen other providers and feel they weren't given the answers, autonomy, or activities that matched what they needed.
You should leave Day 1 of physical therapy with:
Answers. Your physical therapist will give you clarity over what's causing the pain and a thought process for why. We'll lay out a roadmap that makes sense of how you'll get back to 100%.
Autonomy. A therapist who gives you the tools to be successful, even when you're not in the clinic. You'll have an interactive home program with an easy way to reach out with questions.
Activities. A plan designed to meet you at the level you're ready for. That can mean focusing on building a better foundation OR pushing the intensity up to match your needs.
Happy Clients = Happy Living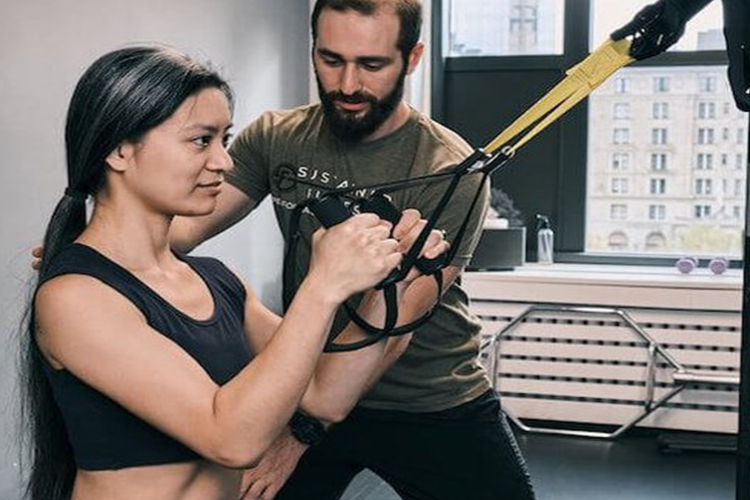 "Adam is amazing. Not only was he able to get me out of pain, he was able to get me back on the path towards strength. What I liked most was that he connected the movements in the gym to my daily activity in life. Thank you!"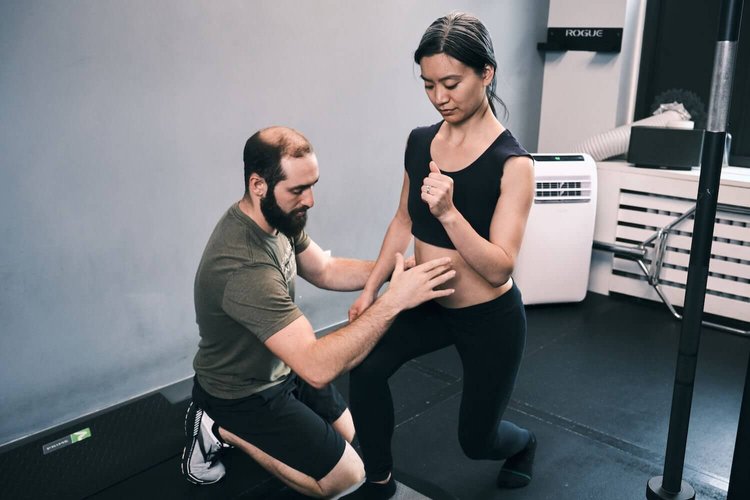 "Kyle, Adam, and Ryan are the absolute best!!! I tore my ACL and was having severe knee pain after returning to work after surgery. They have worked diligently with me and my program so that I can work pain-free and play sports again. I had tried other physical therapists before coming to Sustained Fitness and nothing else compared."
The Sustain PT and Performance Guarantee
A coach rooting for you, in and out of the session.
We stay in touch in between sessions to guarantee you get the most out of every visit.
Videos of all exercises covered in session.
Your exercises are loaded into your interactive app after every session. You'll see the reps, sets, videos, and a way to send us notes, live!
Treatment & prevention focus.
We'll get you feeling better and integrate exercises that will reduce the likelihood of an injury slowing you down in the future.
1:1 Care for 60 minutes, always!
You'll always be with your provider for 60 full min, 1:1. We do not divide our attention between you and another patient or our computer.
The road to healing starts here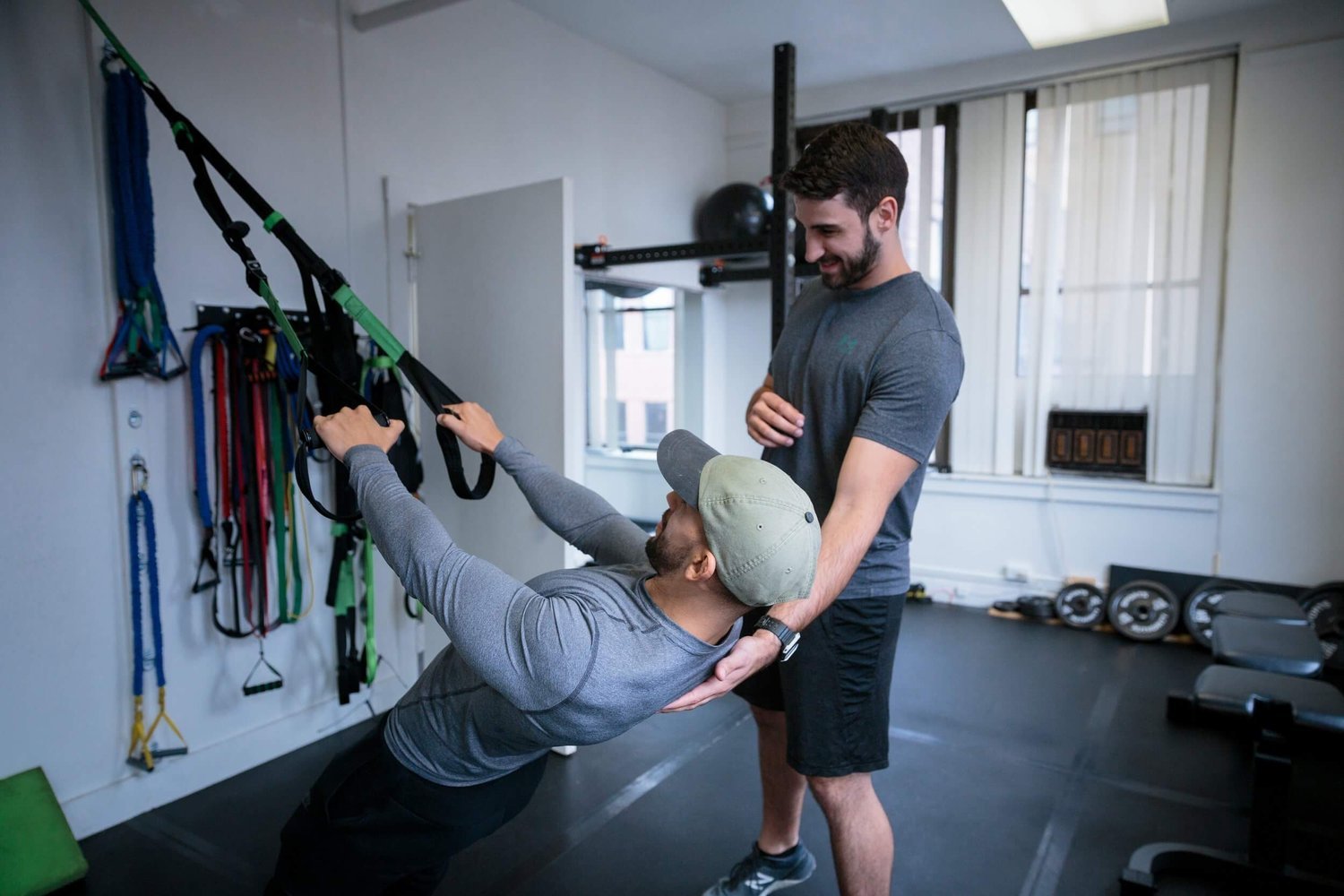 Let's get you back to 100%
Improve strength and range of motion

Help you move your best and minimize asymmetries

Rotator cuff, hip, hamstring, foot, and ankle rehab

Mitigating joint aches and pains

Return to sport and activities

Reduce back pain and radiculopathies

Treat tendonitis, strains, and sprains
Something is holding you back from being the best version of yourself. Maybe it's a nagging injury you notice when you're running or pain that starts to get worse when you're sitting for an extended period of time.
Like you, we know how distracting and limiting an injury can be. The feeling of starting to get immersed in a run, lift, conversation, or work, only to think "oh, this is probably going to hurt my **insert joint here**."
With performance physical therapy at Sustain, we can help you return to what you love without holding back.
The Performance Physical Therapy Difference